fresh
Freshly backed in the heart of Nueva Andalucia
cakes
Your address for special celebrations or occasions
best taste
Optimizing texture and taste is our main goal every single day
Eric Pâtisserie is the ideal address for your birthday, wedding, or any other special celebration or occasion.  A cake from Eric is not just any cake. Freshly baked on a daily basis in his bakery atelier in the heart of Nueva Andalucia. Each creation is in itself a piece of authentic craft using only the freshest ingredients imported from his home country Belgium. Optimizing the texture and taste is our main goal every single day. It is Eric´s passion and runs in his family. Please don´t hesitate to contact Eric for any special celebrations, we can make your special occasion an unforgettable one.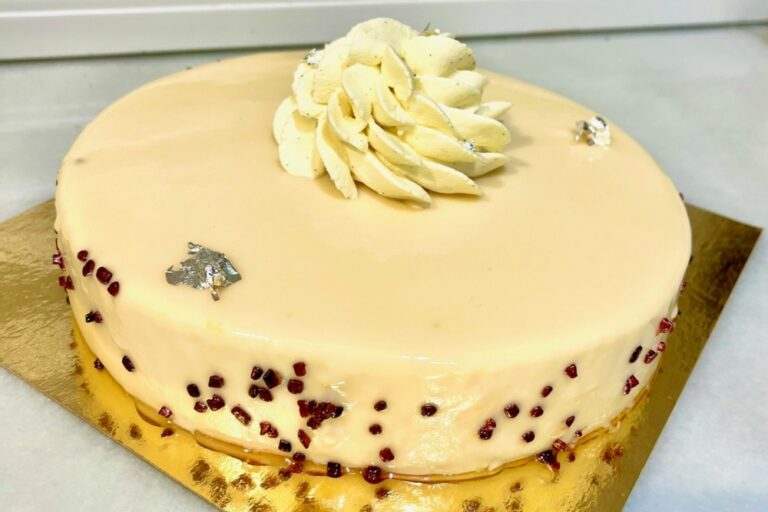 Milk chocolate mousse, white chocolate mousse, thin slices of milk chocolate and puffed rice.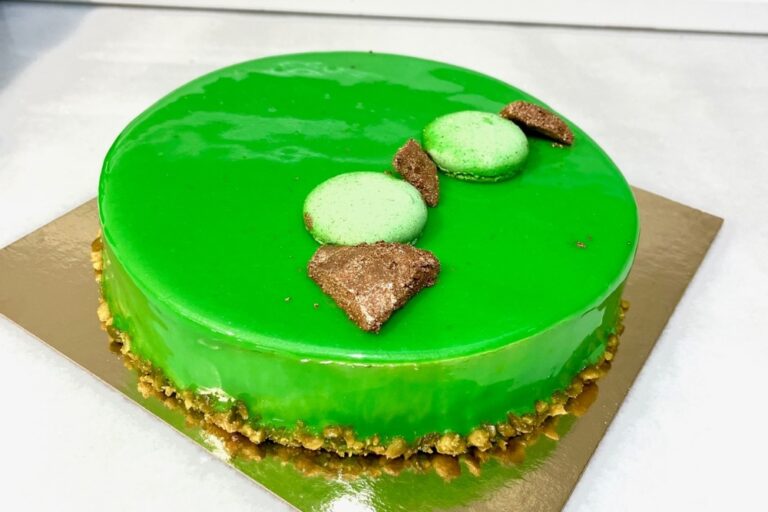 Sponge gen cake, crispy of pistachio, pistachio mousse and red fruits coulis.
4 Pers. € 28,00 | 6 Pers. € 42,00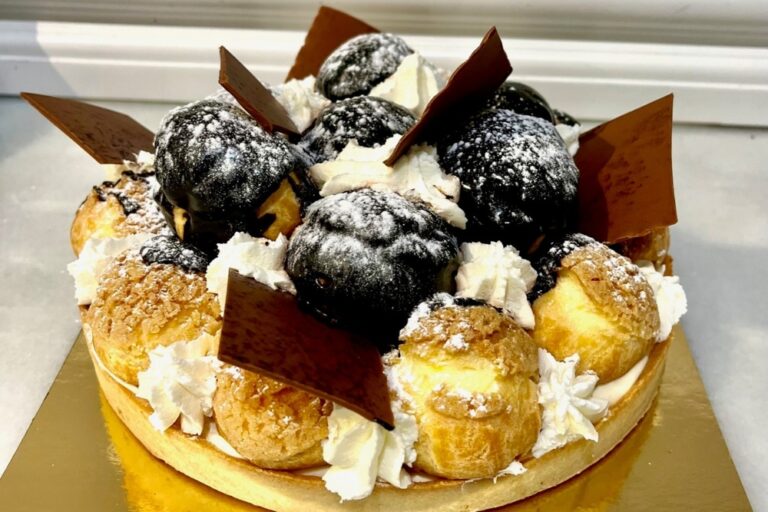 Almond sablé, diplomat cream, profiteroles filled with weap cream covered with dark chocolate.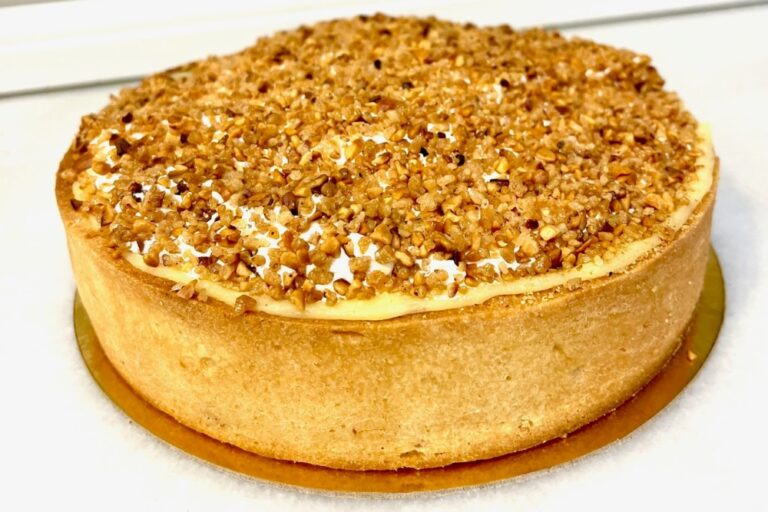 Almond sablé filled with custard vanilla cream topped with weap cream and decorated with roasted hazelnuts.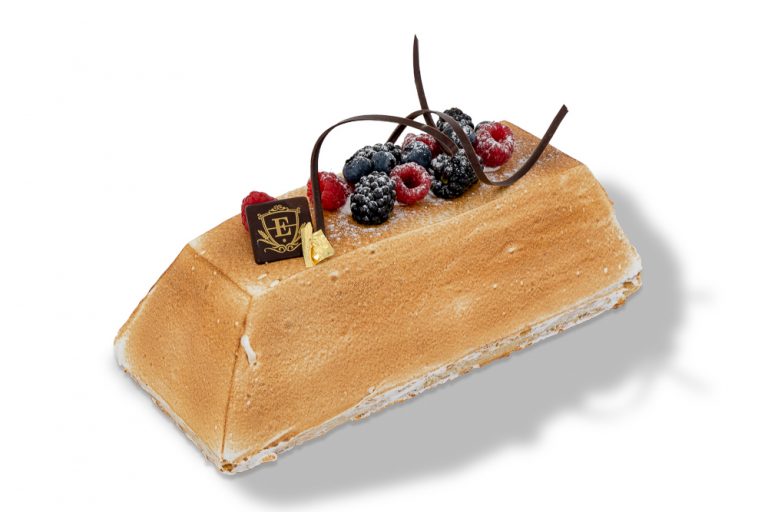 Puff pastry with vanilla cream, red fruits, and Italian meringue
6 Pers. € 42,00  | 8 Pers. € 56,00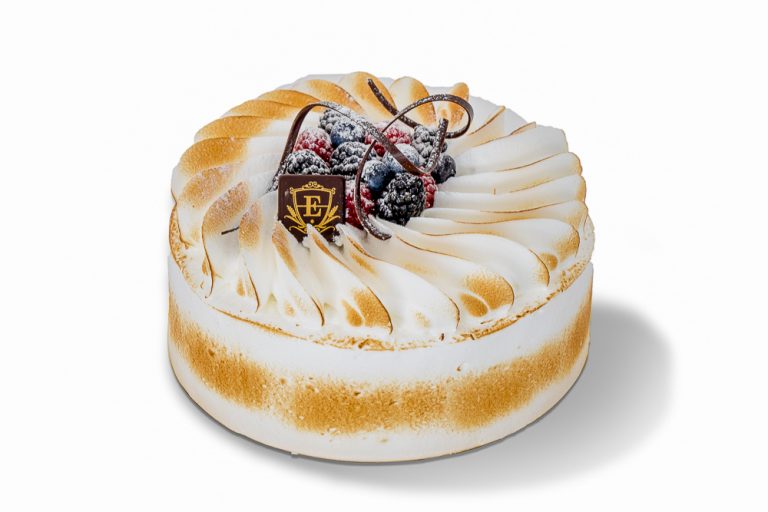 Raspberry flavored sponge cake with Diplomat cream and raspberry fruit decorated with Italian meringue
6 Pers. € 36,00  | 8 Pers. € 48,00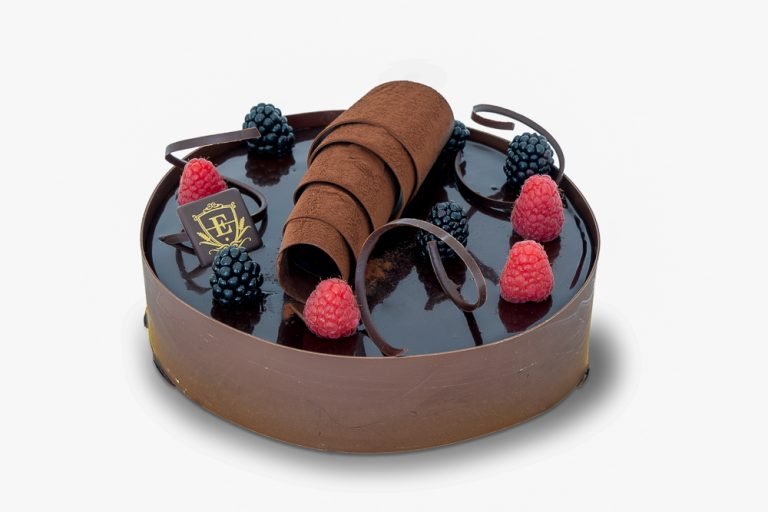 Sugar-free chocolate mousse sponge cake with cream and decorated with raspberry and blackberry and glazed with dark chocolate glaze
6 Pers. € 40,50  | 8 Pers. € 52,00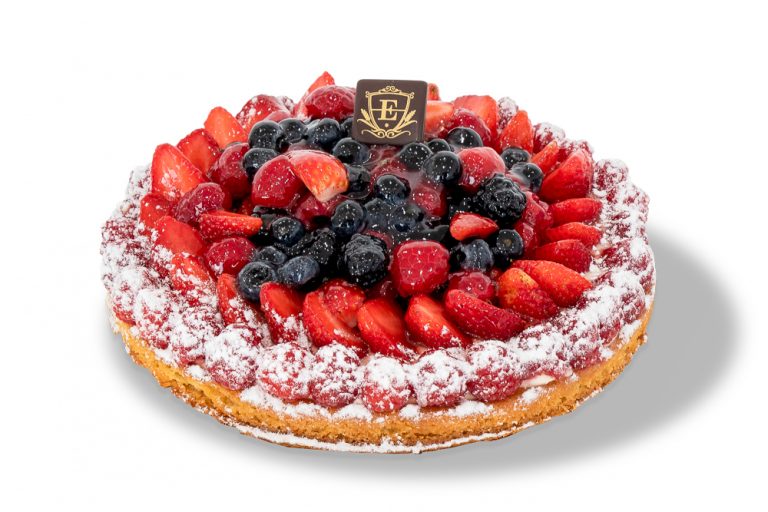 Sable Breton, diplomat cream with fresh red fruits (strawberry, raspberry, blueberry, blackberry)
4 Pers. € 24,00 | 6 Pers. € 36,00  | 8 Pers. € 48,00 | 10 Pers. € 60,00
Tarta de Pistachio y Fresas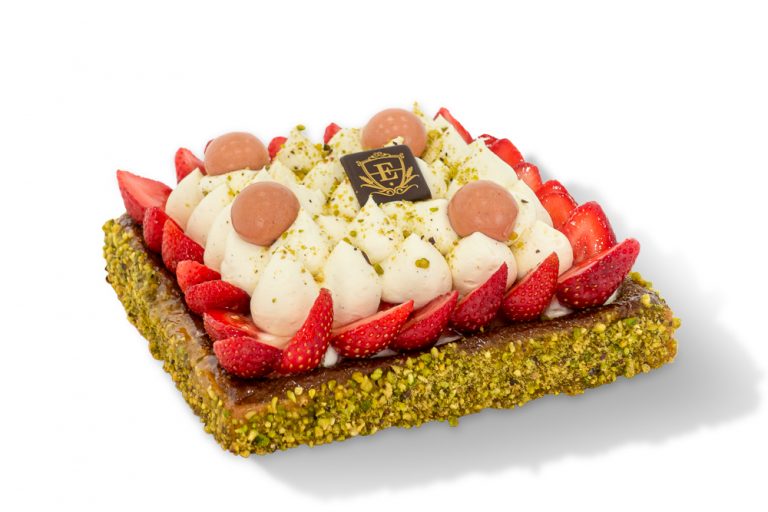 Almond and pistachio sable, fresh strawberry, ganache monte vanilla, and strawberry coulis balls
4 Pers. € 24,00  | 6 Pers. € 36,00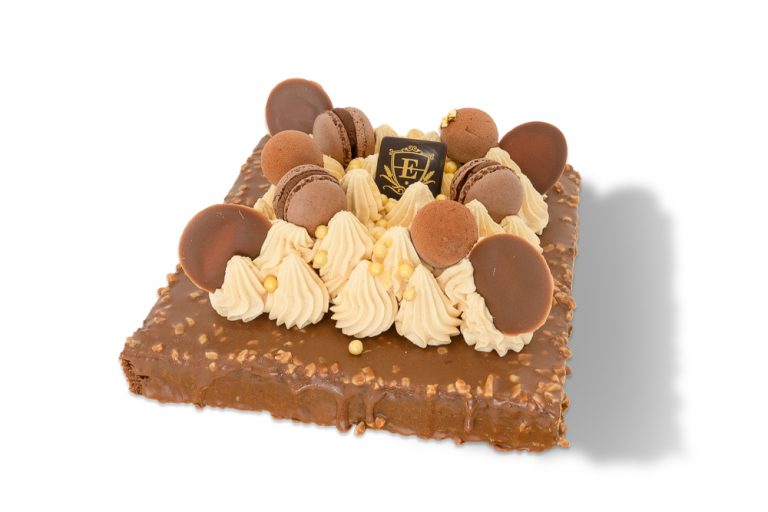 Crunchy dacquoise with a glaze of brownie milk chocolate, hazelnuts, and caramel mousse, chocolate balls and chocolate macarons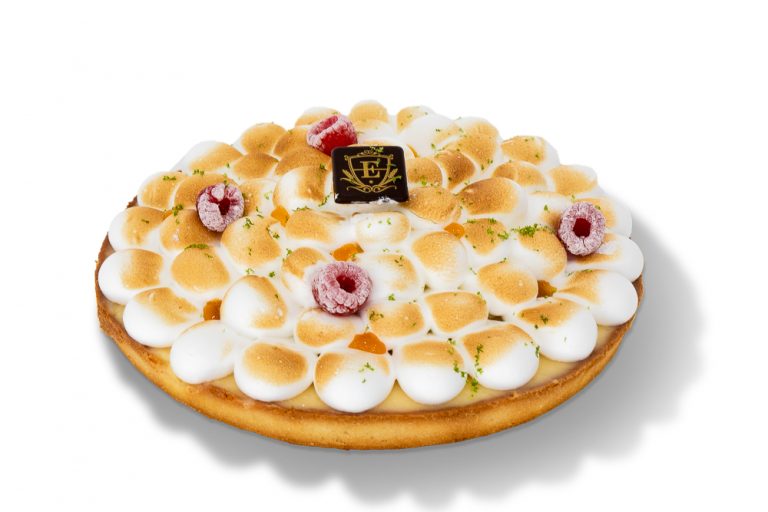 The lemon cake is made out of the shortcrust pastry, lemon cream, and decorated with Italian meringue
4 Pers. € 20,00  | 6 Pers. € 28,00 | 8 Pers. € 40,00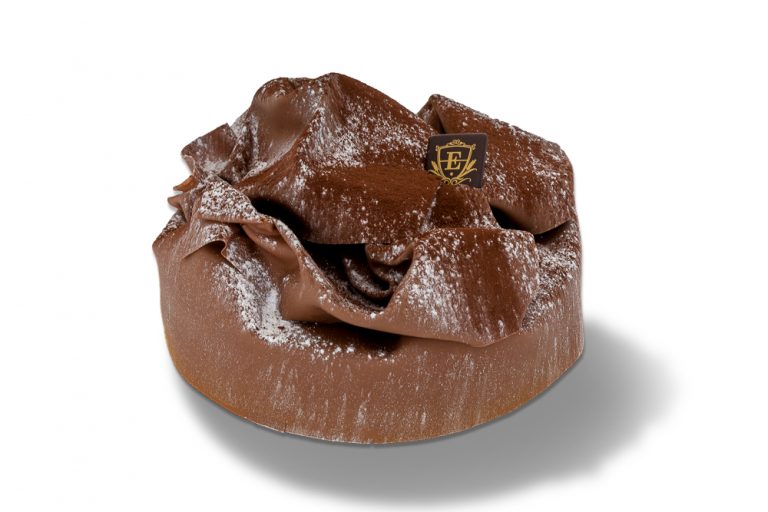 Chocolate sponge cake, with chocolate mousse and Chantilly vanilla, covered with thin milk chocolate leaves
4 Pers. € 24,00  | 6 Pers. € 36,00 | 8 Pers. € 48,00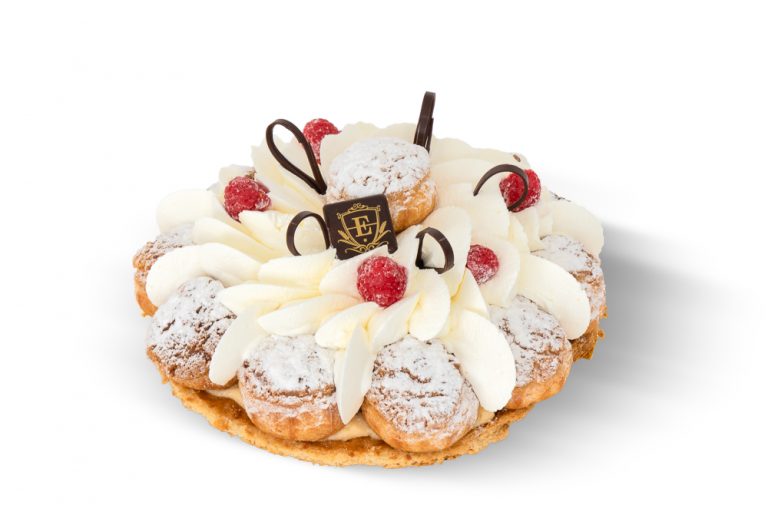 Choux pastry filled with vanilla pastry cream and fresh raspberry and finally decorated with vanilla chantilly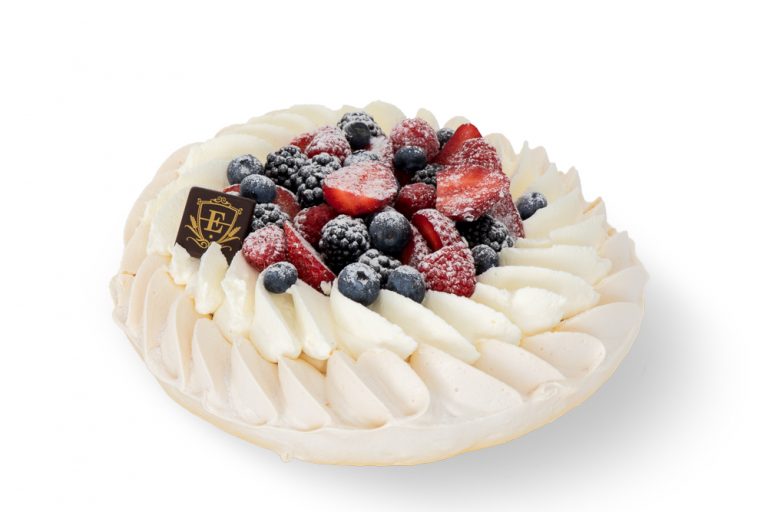 French meringue with diplomat cream and decorated with fresh red fruits (strawberry, raspberry, blueberry, blackberry)
6 Pers. € 38,00  | 8 Pers. € 50,00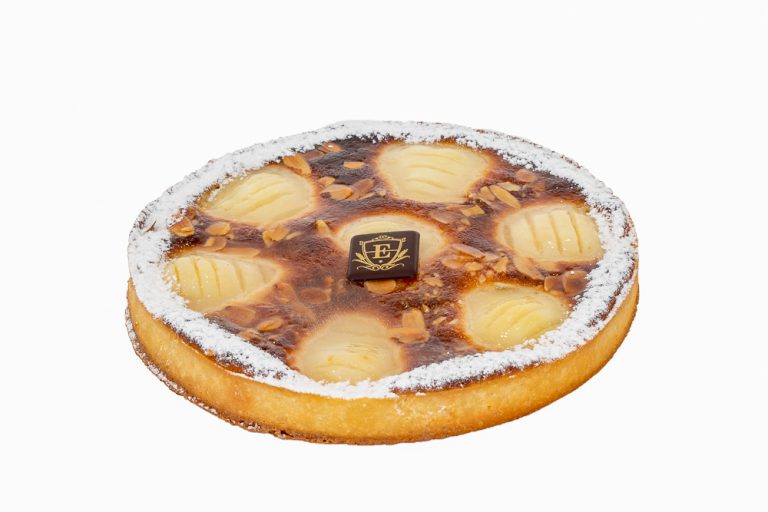 Shortcrust pastry, almond cream, fresh pears decorated with caramelized almond slices
4 Pers. € 20,00  | 6 Pers. € 28,00 | 8 Pers. € 40,00€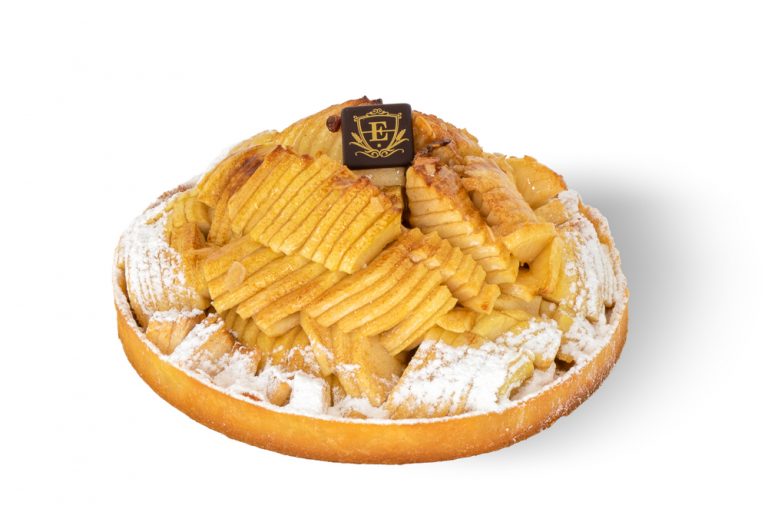 Shortcrust pastry, almond cream, fresh apples decorated with caramelized almond slices
4 Pers. € 20,00  | 6 Pers. € 28,00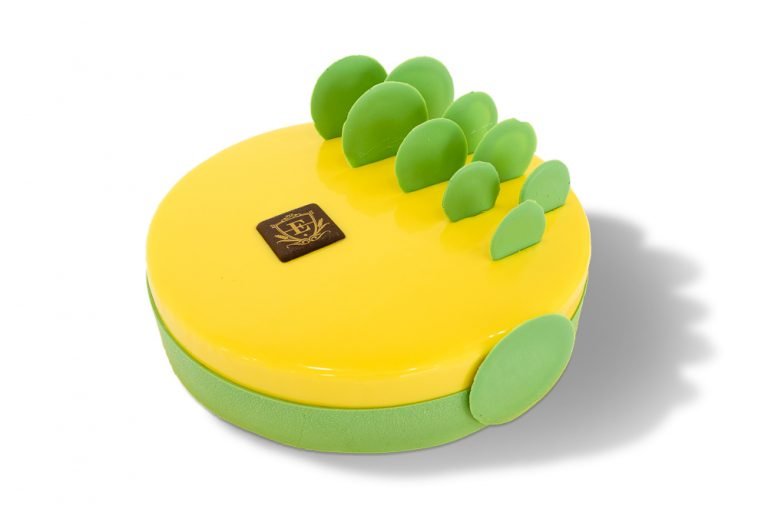 Coconut cake with passion fruit mousse and red fruit coulis
4 Pers. € 24,00  | 6 Pers. € 36,00 | 8 Pers. € 48,00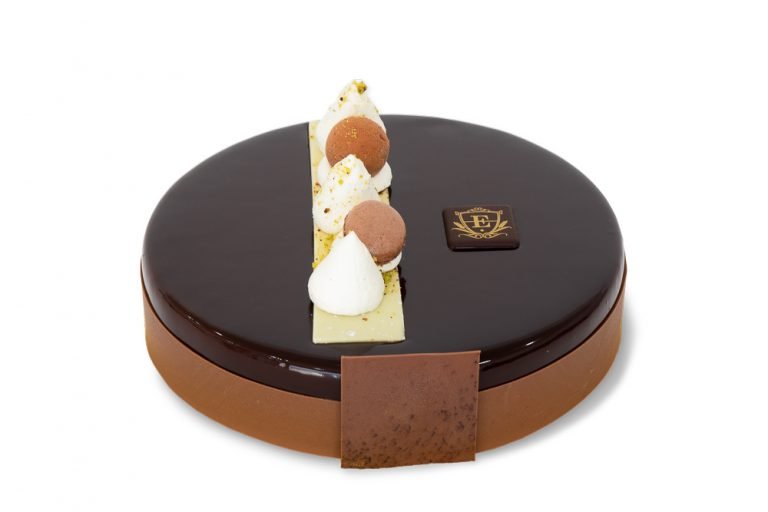 Crunchy praline biscuit layered with dark chocolate mousse, gianduja mousse, and vanilla cream
4 Pers. € 24,00  | 6 Pers. € 36,00 | 8 Pers. € 48,00 | 10 Pers. € 60,00
Cheesecake chocolate (sugar free)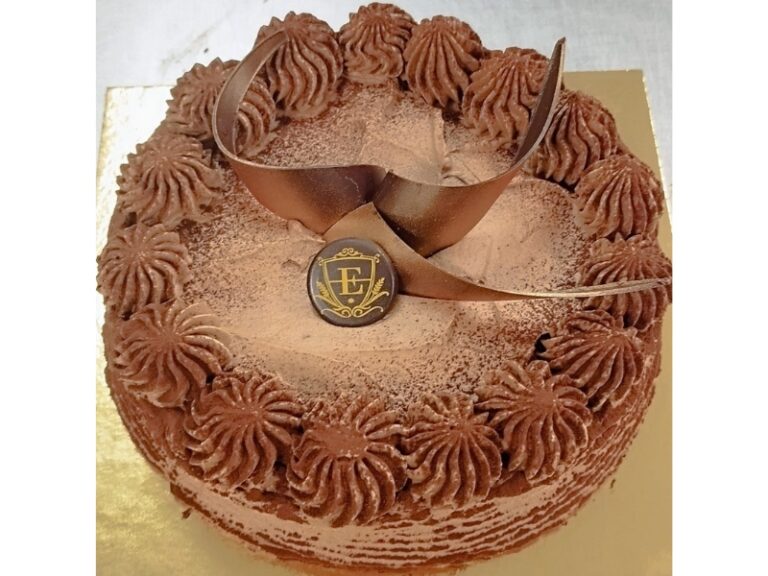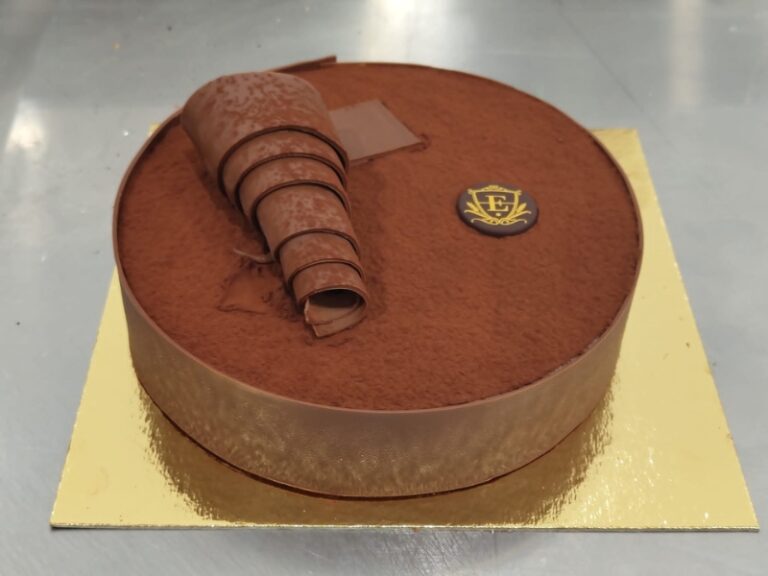 6 Pers. € 42,00 | 8 Pers. € 56,00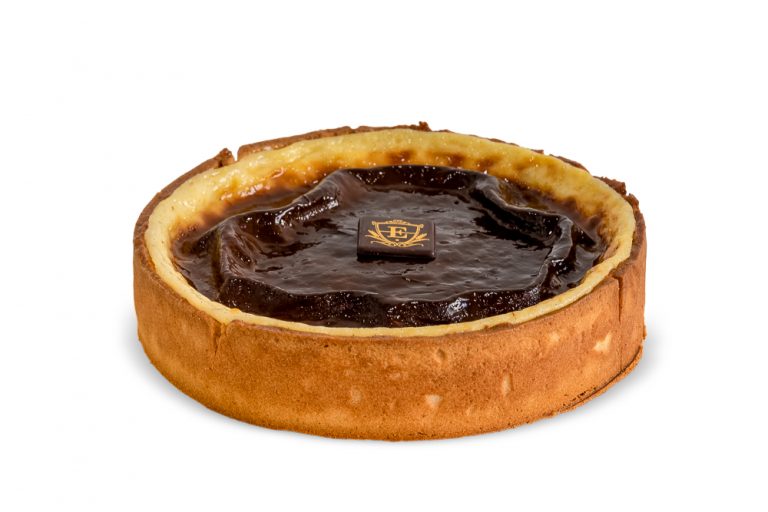 Shortcrust pastry filled with vanilla flan